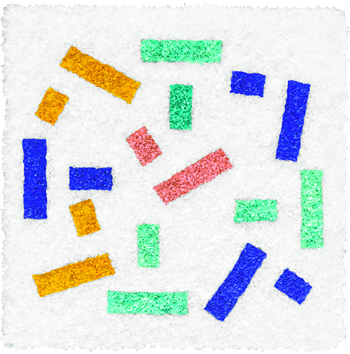 Lore Bert, "Streifen (Stripes)," relief object with Japanese paper, 26" x 26"
A group show featuring 11 artists who use texture in their work, the exhibition offers an opportunity to examine how this variable practice is used to express their intentions. This is an extensive exhibition featuring work by Lore Bert, Leila Daw, Claudia DeMonte, Nicola López, Kirk Pedersen, John Schwartzkopf, Steven Sorman, Janet Sorokin, Katy Stone, Christopher Tanner and William Yonker.
While mostly two-dimensional works with collage and textured surfaces, also included are sculpture by John Schwartzkopf and Katy Stone, as well as new earthenware pieces by William Yonker.
The exhibition opens Friday August 16th with a Reception from 6-8 pm and runs through October 19th.